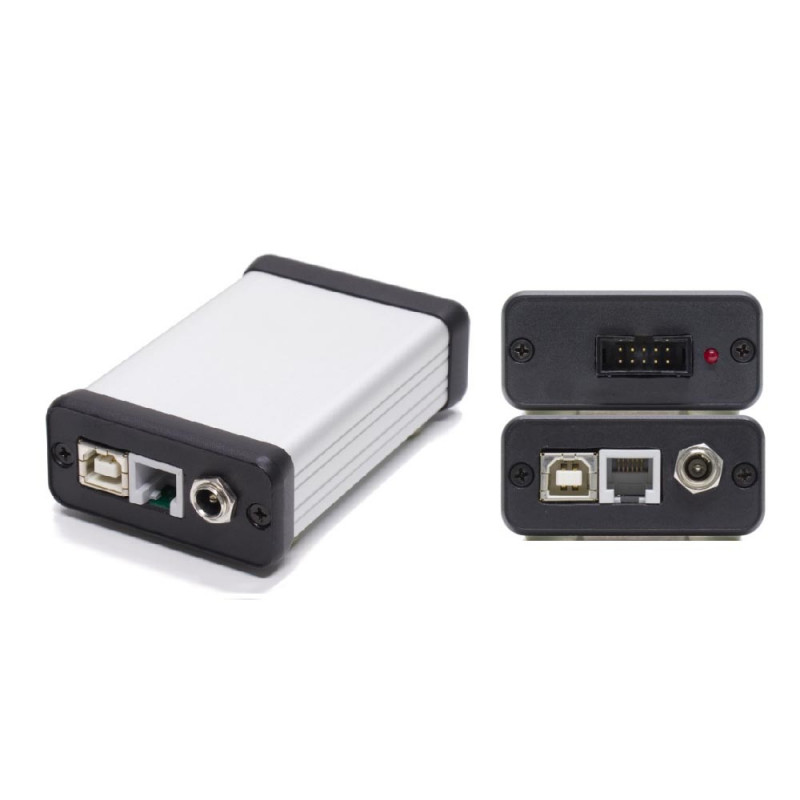 SSP-21 Motor Controller RoHs
Available In Stock
Miniature 2 Phase Stepper Servo controller and driver - from $495.00 -
Special motorized and electronics
Description
One axis miniature Stepper Motor Controller and driver.
User selectable micro-stepping up to 256.
The PC Interface can be RS232 or USB.
Up to 20 boards may share same PC host interface.
Two chanells general purpose 10-bit A/D input port for reading 0 to 5V.
Home reference switch with indexing for repeatable positioning.
Programable end of travel limit switches.
Digital and Analog I/Os.
No programming needed.
DEMO software and LabView drivers.